Blackville, New Brunswick
Wednesday 13 October 2021 12:00 PM UTC-07 | Tags: business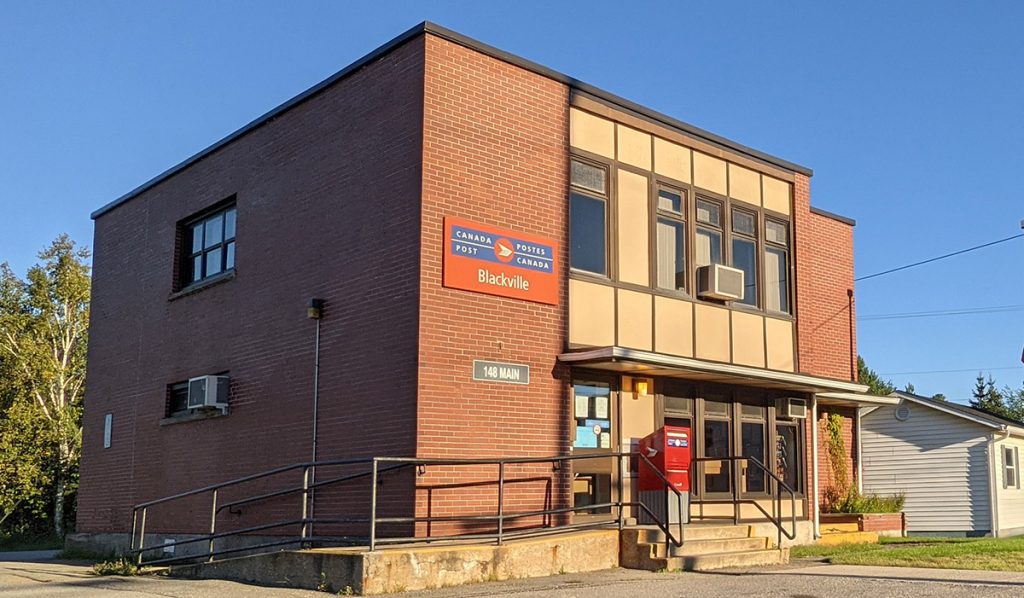 The lobby at the Blackville Post Office is now locked after hours. If you would like to access the lobby boxes after hours, a key can be obtained from the Post Master with a deposit fee of $18.29.
The post office is open for its regular business hours on:
Monday to Wednesday: 8:00 am – 5:00 pm
Thursday: 8:00 am – 6:00 pm
Friday: 8:00 am – 5:00 pm
Saturday and Sunday: CLOSED
The office is closed between 12:00 pm and 1:00 pm each day (the lobby remains open during lunch hour).
The post Blackville Post Office After Hours Access appeared first on Official Website of the Village of Blackville.